Archive for
December, 2011
Update:
Hot off the soldering station is the new Open Access v3.0 Prototype. Features that we are introducing this time include:
-15xAlarm Zones
-8x5A relays
-0.20V Battery Monitor port
-2x Reader inputs with full Wiegand output support including red LED, green LED and buzzer lines
-RS-485 support
-Removable 3.5mm screw terminals
-Arduino Mega/2560 support
Check it out: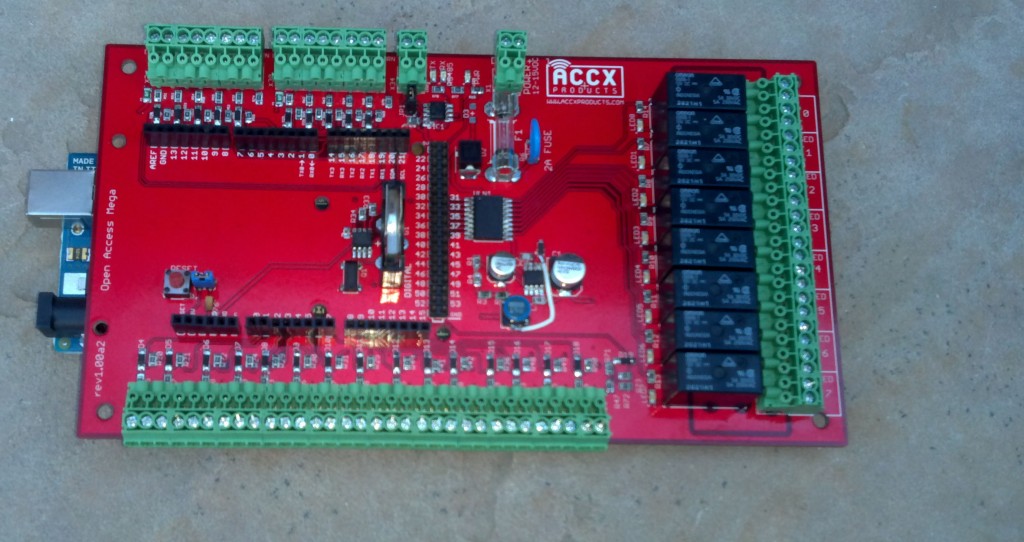 The next rev will also incorporate a new Ethernet module from Connect One. Stay tuned!
Arclight
December 25, 2011